T4 - Firmware Update
Version 4.3 - November 04th, 2015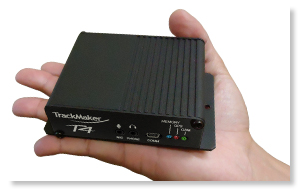 Read the license below carefully before downloading the firmware:
By this license, Geo Studio Technology Ltd. grants a non-exclusive license to download and install the module firmware, free of charge, allowing to implement significant improvements in the module. Despite being a safe and thoroughly tested, the process can not be immune to failure. If the module freeze or crash, it should be returned to Geo Studio to be reprogrammed. All shipping charges and return costs should be covered by the user. Under no circumstances Geo Studio be liable for lost profits or other expenses resulting from the suspension of the use of the unit.
Click here to accept the License and download the firmware 4.3
Upgrade Instructions
- Extract the bin file from the zip file downloaded.
- Open GPS TrackMaker.
- Connect the module to PC via GPRS or serial cable.
- Open the Tools window and press 'Product ID' button for cable connection or 'Configurations' button for GPRS.
- Click on 'Software' tab and mark 'Update Module Software'.
- Make sure that the internal software version of the module is lower than the new version.
- Specify the directory where you saved the firmware binary file.
- Press 'Send' button to upgrade and wait for the end of the transfer.
- Wait 1 minute and then try to reconnect to the module.
- The new firmware version will appear on the screen as soon as the module reconnect.